We recommend that you change your email password on a regular basis to enhance the security of your account. How often you update it is up to you, but most security experts recommend at least once every 90 days to 6 months.
Remember that after changing your password, you also need to update any devices that access that account, like your desktop mail client, mobile devices, etc.
Login to Webmail
Visit your webmail interface at https://webmail.yourdomain.com. For our team at Brentwood Visual, that's webmail.brentwoodvisual.com. Login using your full email address (username@domain.com) and your existing password.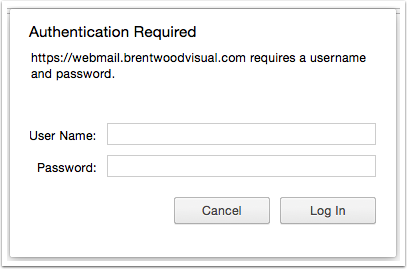 Access the Password Change Interface
This screen may look different depending on your account's setup, but for most of our users you'll click on your username in the top-right corner, then choose Password and Security.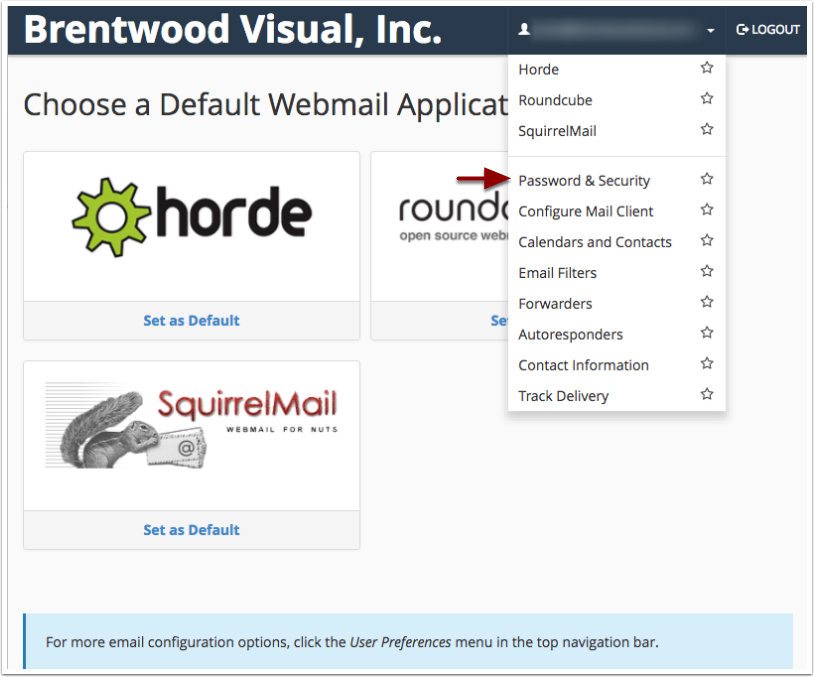 Set a New Password
Use the interface to choose a new password, or (better yet) use the Password Generator to create a random, secure password.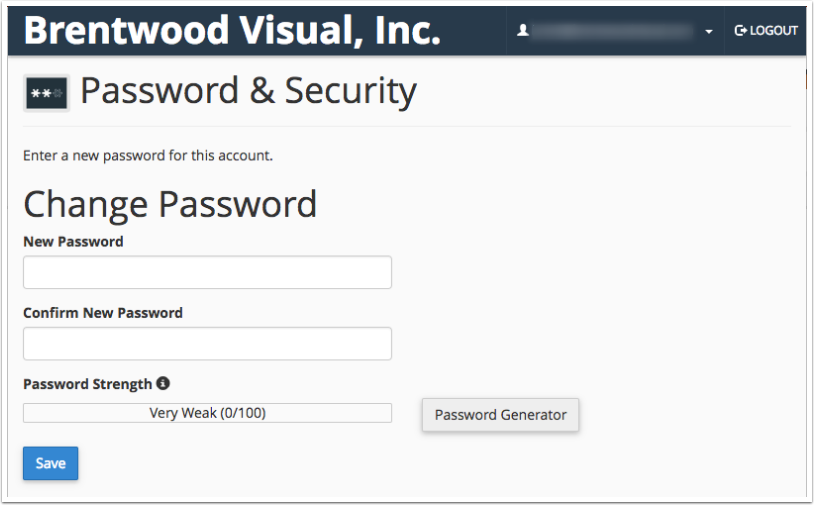 Update your devices
Update your new password on all of your devices that access this account, including computers, laptops, tablets, and phones. For most devices, you'll need to update both incoming (IMAP or POP) and outgoing (SMTP) servers.
If you have trouble updating your devices, it's sometimes easiest to delete the account and start over. For IMAP accounts, all of your mail is securely stored on the server and will be re-indexed once you recreate the account.